BREEZER UPTOWN EX
Our casual cruiser bike is the Breezer Uptown EX bicycle. Their light aluminum frames 8 speeds makes them ready for for roads and trails. Breezers are safe, stable, sure-footed and comfortable. No Reservations Required.
$15 per hour $35 full day  multiple day discount available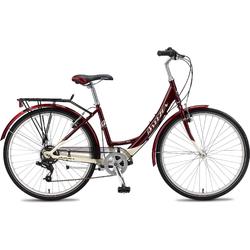 BREEZER LIBERTY HYBRID
Libertys are light, their hydroformed aluminum frames will never rust, and their wide-range gearing mean they are ready for anything. On-road or off-road, Libertys are safe, stable, and sure-footed.
$20/hour  $50/day  multiple day discount available
RALEIGH RETROGLIDE ROYALE iE E-BIKE
We rent and sell E-Bikes. These are pedal-assist bikes which allow you to pedal 100% yourself or have assistance as needed. Battery and man powered they have a long range and are so much fun to ride! These Raleigh E-Bikes are stylish, and make climbing hills a breeze.
$90 per day   
 Kids Bikes Available as well as trailers and child seats. Call us for more information.
Uber-bikes:
These are our high-performance bike rentals. Bikes are custom fit for each rider. Including: Scott, Ridley, BH, and Argon 18. Reservations Required.
Uber-bike Rental Rates:
$80-$110 per day. Multiple day rentals for less: delivery charges may apply
Rentals available