Come into the shop and peruse our selection of new and recycled bike wear!
Jerseys, shorts, bibs, windshells, shoes, gloves, arm and leg warmers, and so much more!
Our new Sebastopol Bike Center jerseys are awesome, with artwork done by Occidental printmaker Rik Olson.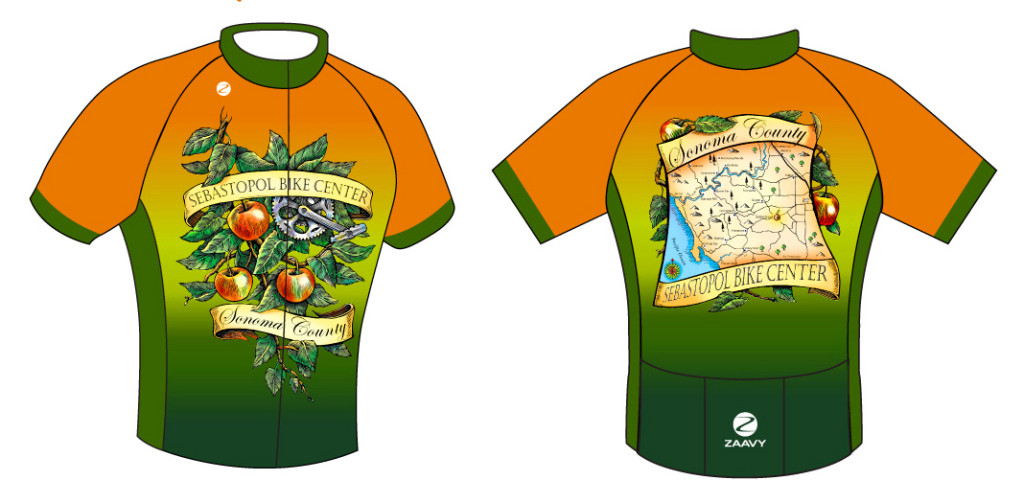 We buy recycled bike wear and accessories! We are looking for jerseys, shorts, tights, shoes and windshells/outerwear. All garments must be almost new, or gently worn.
Our buying policy: If you would like cash for your sales you will get 25% of our retail. If you would like to exchange for store credit you will get 33% of the retail. For example a used jersey might retail in our shop for $20. If we pay you cash we will give you $5. If you get store credit you will get $6.60 credit to use in our shop.
If you would like to sell us your gently used bike wear please email us.